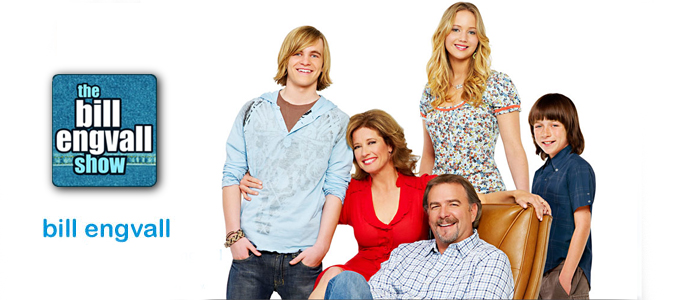 The Bill Engvall Show (Season 2)
Days - Saturday
Time - GMT 16:00 | UAE 20:00
Director - Michael Leeson, Bill Engvall
Actors - Bill Engvall, Nancy Travis
Set in a Denver suburb, Engvall and Travis offer a humorous look at what it takes to be a parent in today's world. They face parenting issues like allowance controversies, driver's licenses and parking tickets, all while trying to keep the spark alive in their marriage and balancing work with family life.

"One of the things I talk about in my act is that, as a parent, all you're basically doing is keeping a lid on things until the kids go to college," Engvall says. "I want my show to be a reflection of real life and the real issues that parents and kids face each day."

Teenage daughter Lauren (Lawrence) is a typical high-school girl who is trying to find her way through classes and dating. Sports fan and video-gamer Trent (Martin) is the middle child. Musically talented neat-freak Bryan (Gisondo) is the resident baby and genius of the family.

Bill works in the same building as his closest friend, Paul Dufrayne (Meadows). Paul is a renowned hair-replacement specialist who is treated like part of the Pearson family. Paul likes to look good and is into the latest technology, but he's unlucky in love.