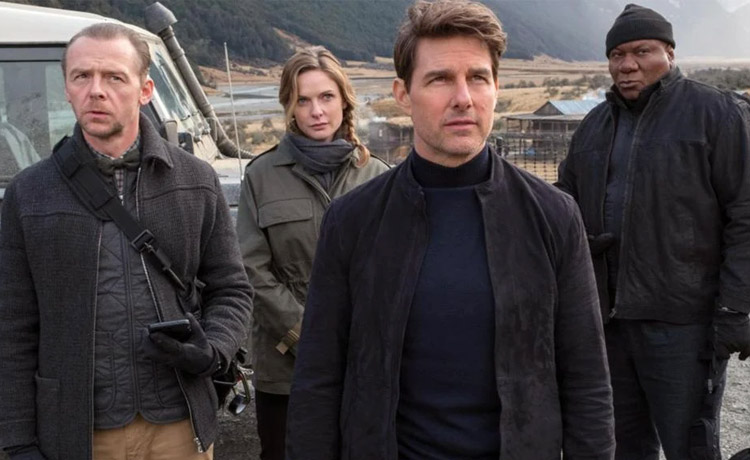 'Mission: Impossible 7' To Resume Production in September
Variety.com: "Mission: Impossible 7" is set to restart filming in September after shutting down filming earlier this year due to COVID-19 — and the film's outdoor scenes are set to shoot first.
Actor Simon Pegg, who plays Benji Dunn in the franchise, tells Variety that a September restart is "the plan" for the film. "That will begin with the outdoor stuff," says Pegg, "That feels fairly doable, and obviously there will be precautions put in place."
The British actor, who stars in the forthcoming thriller "Inheritance" and recently appeared in Amazon's "The Boys," joked that fight scenes would need to be shot "five feet apart."
However, asked about the logistics of resuming production on the action film, Pegg said, "People that are involved in any close proximity stuff, it will have to be determined that they're safe to do that. I don't know what the testing situation is, how that works, or whether they'll be able to be tested regularly."
Plans to restart a major tentpole movie like "Mission: Impossible 7," with its huge crews, casts and multiple locations, will be seen as a major boost for the global film production industry.