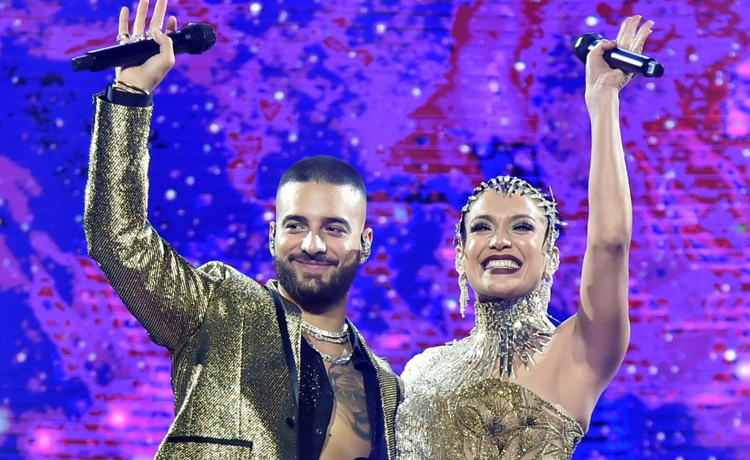 Jennifer Lopez Films Scene for "Marry Me" In Quarantine
Variety.com: Jennifer Lopez has been spending time in quarantine with her kids and fiancé Alex Rodriguez.
But that doesn't mean she's not working. Not only is she gearing up for the Season 4 premiere of NBC's "World of Dance" on May 26, but she's also finishing "Marry Me," her upcoming romantic comedy in which she plays a pop star who is left at the alter by her famous rocker husband-to-be (Maluma) just before they're about to get hitched at Madison Square Garden. Instead, she marries a stranger (Owen Wilson) who she plucks from the crowd.
Lopez and Maluma actually did pick-up shots in quarantine. "It was me at home and Maluma in Colombia. We weren't sure how it was going to work out," Lopez said. "Someone came in and set up a camera and lights, and then left because of social distancing. We had a Zoom call.
I start doing the scene with Maluma and we're hearing echoers and we're all like, 'Everyone has to mute.' (Laughs) We were just figuring it out as we go. We got through the scene. It's going to be in the movie. It's not the ideal way of filmmaking, but we got it done."
They're currently in post-production. "We were supposed to come out in the fall, but we don't know if that will happen," Lopez said.