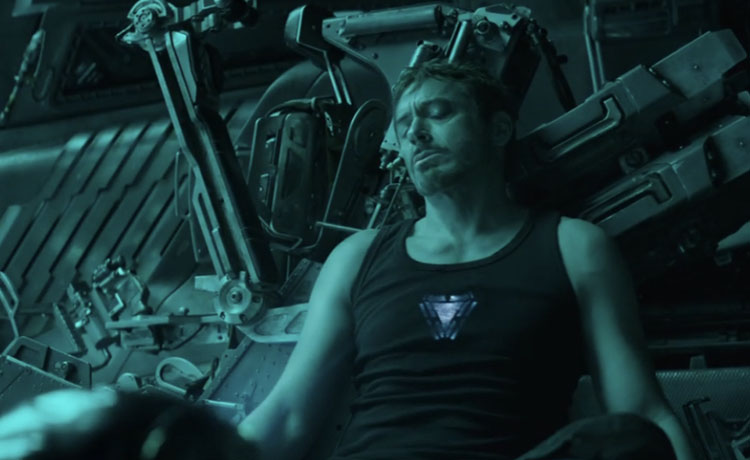 Marvel 'Avengers: Endgame' Video Spoiler Circulates Online
variety.com: A massive trove of spoiler-heavy video clips, screen shots and other info from Marvel's "Avengers: Endgame" is reportedly circulating online.

According to a CNBC report, "Avengers: Endgame" screen shots, GIFs, short clips, and detailed posts have recently surfaced on Twitter and Reddit. It's not clear what the source of the leaked footage was.

Variety has not independently confirmed the leaks. Disney did not respond to a request for comment.

The pirated "Avengers: Endgame" footage is subtitled in Arabic, and "appears to have been recorded during a screening of the film judging from the theatre seats visible in the frame," Gizmodo reported. Footage from the film that leaked online runs about five minutes, according to the Verge.

In a letter posted Tuesday on Twitter, the Russo Brothers — who directed the movie — urged fans to keep spoilers to themselves so they don't ruin the enjoyment of others (although they didn't specifically cite the leaks). "Remember, Thanos still demands your silence," they wrote, including the hashtag #DontSpoilTheEndgame in the tweet.

"Avengers: Endgame" is slated to hit theaters April 26. Early tracking shows the superhero movie is set to be another blockbuster for Disney and Marvel: Estimates put its box office take at between $200 million and $260 million during its first three days of release.


#DontSpoilTheEndgame pic.twitter.com/YZhbrwcijJ

— Russo Brothers (@Russo_Brothers) April 16, 2019