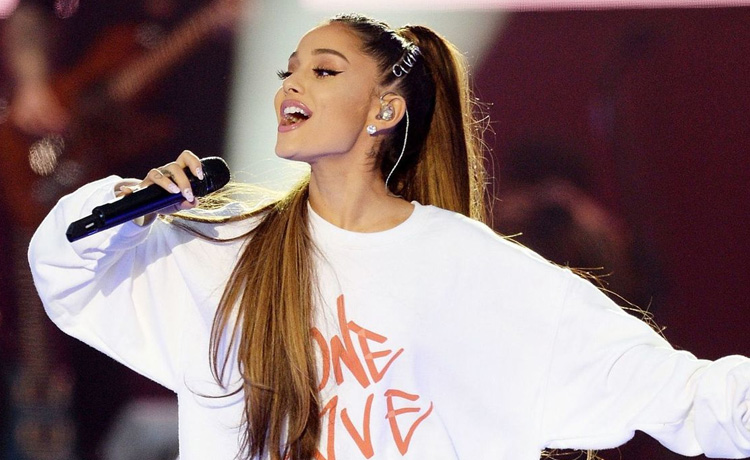 Ariana Grande's 'Thank U, Next' Debuts as Billboard Hot 100 No. 1 Single
People.com: Ariana Grande has one more thing to thank her exes for.

The 25-year-old pop singer's latest single ""thank u, next" — an ode to the impact her past relationships with Big Sean, Pete Davidson, Ricky Alvarez, and the late Mac Miller had on her personal growth — has debuted at No. 1 in the Billboard Hot 100, becoming Grande's first song to top the American chart across her seven-year career.

Grande celebrated the news Monday on social media, writing "yeeeeeee baby's first number one" on Twitter shortly before nodding to future releases by tweeting "thank u, next."

Released as the lead single from her upcoming fifth studio album of the same name, "thank u, next" bows as the top-selling (81,000 paid downloads) and top-streamed (55.5 million plays) song of the week to unseat Maroon 5's seven-week chart-topper "Girls Like You" with only five full days of tracking data to its credit. With nearly 10 million listens across a 24-hour period, the tune further broke the single-day Spotify record for most streams for a song by a female artist.


thank u....... next 🖤 https://t.co/UHmQO5l8LQ pic.twitter.com/UT9FAmwdPH

— Ariana Grande (@ArianaGrande) November 4, 2018