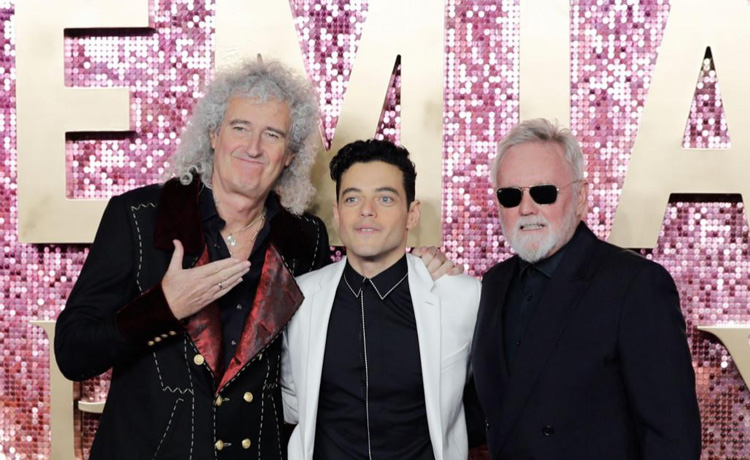 'Bohemian Rhapsody' Surpasses Expectation with $50 Million
Variety.com: There's a new box office queen in town.

Fox's Freddie Mercury biopic "Bohemian Rhapsody" overperformed with a rocking $50 million when it debuted in 4,000 theaters. That was enough to dominate in North America over fellow newcomers "The Nutcracker and the Four Realms" and "Nobody's Fool."

"Bohemian Rhapsody" ranks as the second-best start for a music biopic, following 2015's "Straight Outta Compton" ($60.2 million). For measure, it also topped the domestic debut of Warner Bros.' "A Star Is Born," which launched with a solid $42 million last month.

Rami Malek stars as iconic Queen frontman Freddie Mercury in the film, which cost around $50 million to produce. It's a bittersweet symphony for Fox as the studio prepares to merge with Disney. "Bohemian Rhapsody" has generated a mixed critical response, though audiences have embraced it with a 96% on Rotten Tomatoes and an A CinemaScore.

"I'm not surprised there's a disconnect, but audiences didn't miss it," said Chris Aronson, Fox's head of domestic distribution. "That's the power of word of mouth — and Queen and their music."

Overseas, "Bohemian Rhapsody" bowed this weekend with $72 million for a global start of $122.5 million. Imax screens accounted for $10 million of its box office total. The biographical musical, co-produced by New Regency, opened in the United Kingdom last weekend with a huge $12.2 million, ranking as one of the best debuts in that territory. Its worldwide tally currently sits at a strong $141.7 million.