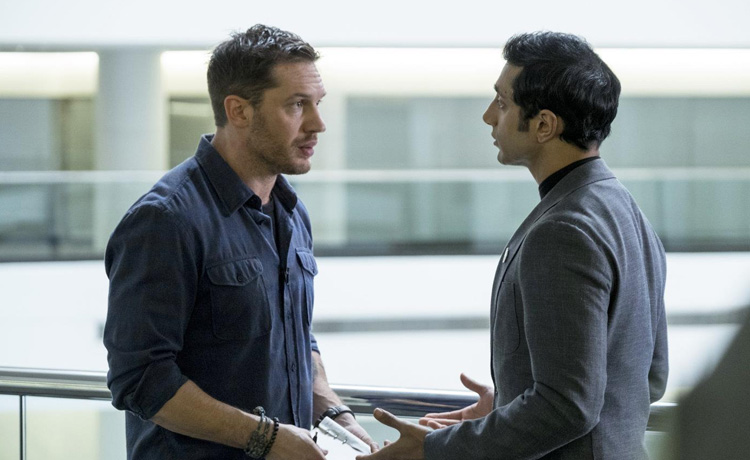 'Venom' Dominates International Markets
Variety.com: Tom Hardy's "Venom" remained a potent player internationally in its second weekend, grabbing $69.7 million with first-place finishes in 54 markets at 20,100 screens.

Sony's superhero saga has now taken in $235.3 million in a dozen days from overseas markets and is tracking 32% ahead of "Ant-Man and the Wasp" and 12% ahead of "Doctor Strange" for the same group of markets at the same point in release. It's also won the domestic box office twice for a worldwide total of $378.1 million.

France was the top market for "Venom" as it launched in first with $6.7 million (including previews), topping the openings of "Ant-Man and the Wasp" and "Wonder Woman." Vietnam also generated a first-place opening with $3 million for "Venom," as did Thailand with $2.2 million.

Russia led the way among holdover markets with $5.5 million, followed by Brazil with $4.7 million, Mexico with $4.5 million, South Korea with $4.4 million, Australia with $2.8 million, and Germany with $2.6 million. "Venom" will open in Japan on Nov. 2. It has not yet been given a release date in China.