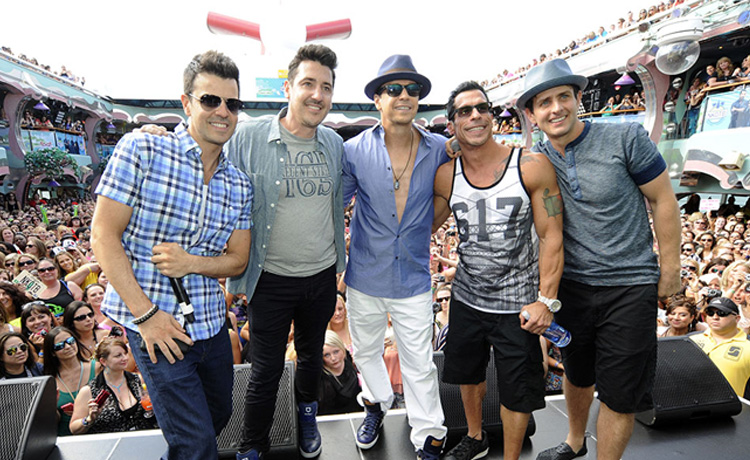 80's Pop Hitmakers New Kids on the Block Announce Tour
mediaexpress.reuters.com: New Kids on the Block will hit the road with rap groups Salt-N-Pepa and Naughty By Nature, and singers Tiffany and Debbie Gibson for tour titled 80s Baby in 2019.

Donnie Wahlberg said between the five acts there's a lot of history.

"One way or another everyone's crossed paths, everyone's had working relationships, personal relationships something. And, you know, we just wanted to put together a great show."

On Sunday (October 7) New Kids on the Block celebrated the 30th anniversary of the release of their album 'Hangin' Tough' with a sold-out show at the Apollo Theater in Harlem.

"It was emotional. We had like - we were just going back in time just reliving a lot of memories that we haven't relived actually. Just by the montage that we put up on the screen and just kind of reliving those moments between ourselves and with the fans, it was a really, really emotional night," said Jordan Knight.

The 53 city North American tour will begin in May of next year in Ohio.