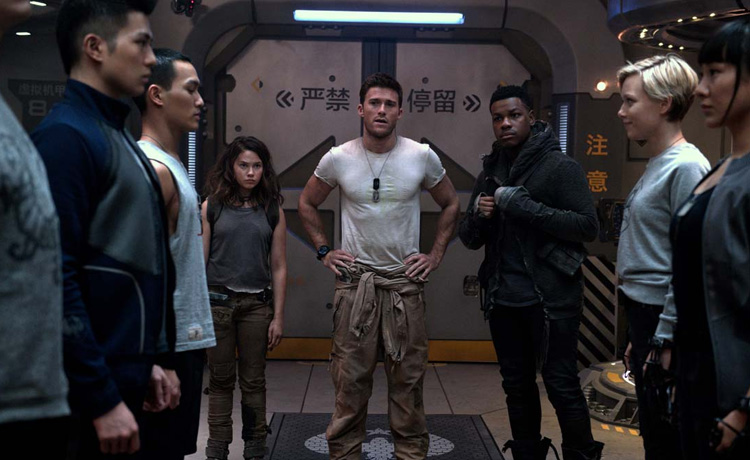 Pacific Rim 2 Unseats Black Panther at the Box Office
Hollywoodreporter.com: The bots are looking a bit rusty — at least in the U.S.

Legendary and Universal's big-budget release Pacific Rim: Uprising may have the distinction of being the film to finally unseat blockbuster Black Panther atop the box office, but the big-budget tentpole may not open to much more than $26 million in its domestic debut, according to early Friday returns. The first Pacific Rim, released in summer 2013, opened to $37 million in Nrth America.

Stomping into 2,850 theaters, Pacific Rim 2 grossed $10.4 million on Friday, including $2.4 million in Thursday previews.

Pacific Rim 2 is expected to be a far bigger player overseas, where the $150 million film is opening day-and-date in most major markets, including China (Legendary East has sole distribution duties in the Middle Kingdom). Early estimates show the film opening to $120.5 million internationally, including $65 million from China, for a global launch of $146 million.

The first Pacific Rim, directed by Guillermo del Toro, earned a sizable $309.2 million overseas all in (China's contribution was $111.9 million). Domestically, it topped out at $101.8 million after a $37.3 million bow.

This time out, the human-piloted bots go up against otherworldly monsters of mass destruction. John Boyega leads the cast, with Steven S. DeKnight helming in his feature directorial debut. Legendary and Universal greenlit the sequel prior to Legendary getting new leadership and a fresh infusion of funding. Legendary put up the majority of the production budget.

In its sixth weekend, Black Panther is banking another $16 million and $17 million as it passes up fellow Marvel film The Avengers ($623 million) to become the top-grossing superhero film of all time in North America, unadjusted for inflation.