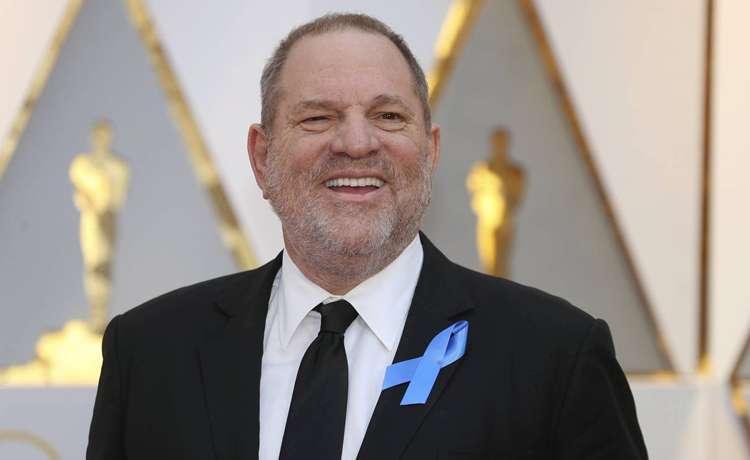 The Oscars Expels Harvey Weinstein
mediaexpress.reuters.com: Harvey Weinstein stripped of his membership to the Academy of Motion Picture Arts and Sciences, Saturday.

The Academy's Board of Directors announcing their decision after a meeting in Beverly Hills.

The Board releasing this statement, saying they have - quote - "voted well in excess of the required two-thirds majority to immediately expel him from the Academy. We do so not simply to separate ourselves from someone who does not merit the respect of his colleagues but also to send a message that the era of willful ignorance and shameful complicity in sexually predatory behavior and workplace harassment in our industry is over."

A representative for Weinstein had no immediate comment on the vote.

The Academy's decision comes after a New York Times report alleging decades of sexual misbehavior by the famed producer, AND a New Yorker story brought more disturbing details to light, including allegations of rape.

Reuters has been unable to independently confirm any of the allegations. Weinstein has denied having non-consensual sex with anyone.

The NYPD has said it is investigating a 2004 allegation of sexual assault by Weinstein.

The Academy's decision comes on the same day France started the process of stripping Harvey Weinstein of his Legion of Honor, France's highest civilian distinction.

And follows the British Academy's decision last week to likewise suspend Weinstein's membership.