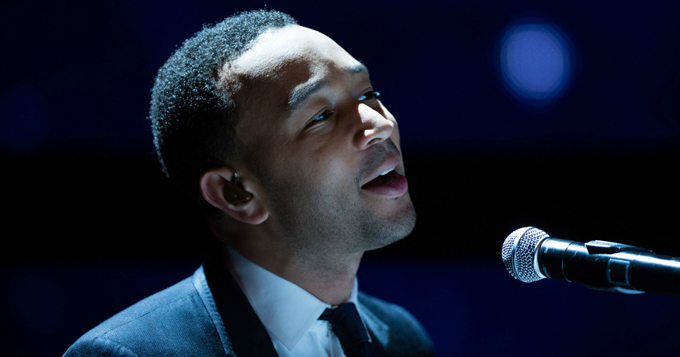 John Legend On His Role In La La Land
John Legend is heating things up in a new trailer for La La Land.

The soulful R&B singer provides the backup track for Ryan Gosling and Emma Stone's whirlwind love affair in the new clip released on Wednesday for the modern day musical.

Legend, in his first major film role, plays Keith, an established musician who convinces Gosling's character, an old friend and keyboardist, to join a new band poised for commercial success called The Messengers.

The song featured in the clip, "Start a Fire," was cowritten by Legend and becomes the band's first big hit, making Gosling's character a star and forcing him away from his budding romance with an aspiring actress, played by Stone.

While the film is Legend's first major acting role, he's no stranger to composing music for the film. He won an Oscar and a Golden Globe in 2015 for co-writing "Glory" from the film of the same name.

La La Land, nominated for 7 Golden Globes, hits theatres everywhere Friday.