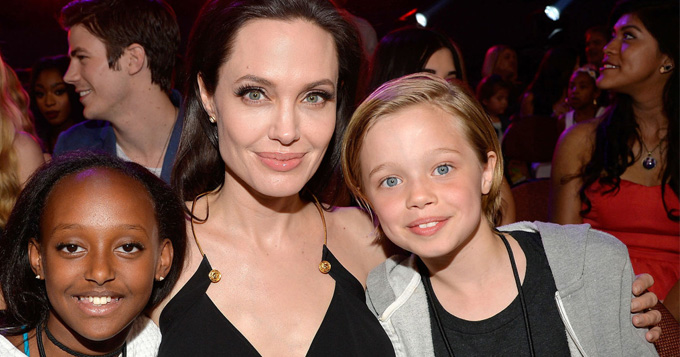 Angelina Jolie And Kids Celebrates New Year Without Brad Pit
Eonline.com: After an eventful personal year, Angelina Jolie ushered in 2017 with her children at her side.

The Oscar winner jetted off to Crested Butte, Colorado to ring in the new year with her kids. According to the Daily Mail, the actress was spotted hitting the slopes on New Year's Day with Zahara, Vivienne and Knox. The group was trailed by a ski instructor who offered a helping hand during runs down the snow-padded slopes.

Ever the private star, particularly now amid her divorce from Brad Pitt, Jolie secured a mountainside mansion that her family could ski to from the trails, according to the report.

In addition to ski lessons, the actress was also seen out and about in the town with Shiloh, Knox and a bodyguard. The famous mom treated her kids to ice cream at Rocky Mountain Chocolate Factory and Jolie bought some of their specialty caramel apples.

Later, they stepped into a local toy shop and cards store. It seems they saw a few things they liked because, according to a source, the bodyguard later came out of the stores carrying a bunch of bags.

"They all looked great," the source described. "Shiloh was so happy. They were laughing a lot and just enjoying being out together."