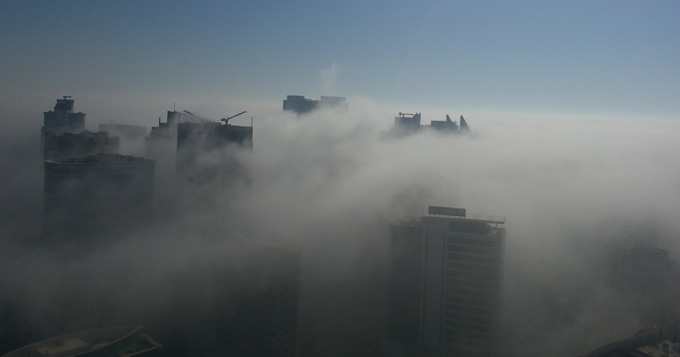 Foggy Weather Continues in UAE
Gulfnews.com: Fog continued to disrupt airport operations, with dozens of flights to and from Dubai reported to be delayed or cancelled on the second day of the New Year.

As of 8am, at least 28 incoming flights bound to Dubai International were expected to be delayed, according to Dubai Airports' arrivals and departures tracker. Flydubai also cancelled nine outgoing flights as of Monday, January 2.

UAE-based carriers had warned that flight disruptions due to bad weather, which left hundreds of passengers stranded in the last few days in the UAE, were expected to continue today.

"Over the last four days, our operations at Dubai International and Al Maktoum International have been severely disrupted by dense fog occurring in the early hours of the morning, which has sometimes lasted until midday," flydubai said in a statement on Sunday.

"We are currently planning to operate to schedule [on January 2, but] fog is again forecast in the early hours of the morning, with visibility potentially reducing to below 100 metres). If this fog materialises, our operations will again be impacted."

Flydubai flights that were cancelled on Monday were bound for Kuwait, Muscat, Kabul, Doha and Ha'il.