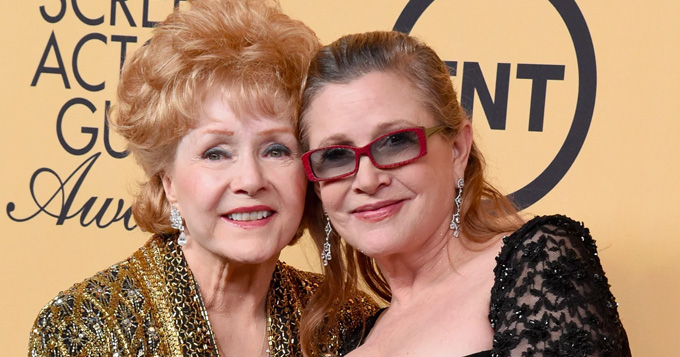 Debbie Reynolds Dies One Day After Daughter Carrie Fisher
People.com : Screen icon Debbie Reynolds has died at the age of 84. The news comes just one day after her daughter, actress Carrie Fisher, 60, died of a heart attack.

Reynolds was thinking of her daughter in her final moments. "I miss her so much, I want to be with Carrie," she said shortly before passing, her son Todd told TMZ.

Reynolds was at her and Fisher's property when she had to be rushed to the hospital for a possible stroke on Wednesday afternoon, PEOPLE confirmed .

On Tuesday, Reynolds had taken to social media to thank fans for their support in the wake of her daughter's death.

"Thank you to everyone who has embraced the gifts and talents of my beloved and amazing daughter," Reynolds, 84, said on Facebook. "I am grateful for your thoughts and prayers that are now guiding her to her next stop."

Among the last legends from Hollywood's golden age, Reynolds — an actress, singer, dancer, entrepreneur, humanitarian and historian — achieved fame that was bigger than the parts she played — from Singin' in the Rain to her offscreen role in one of the most famous scandals in celebrity history when her husband, Eddie Fisher, left her for her friend Elizabeth Taylor.