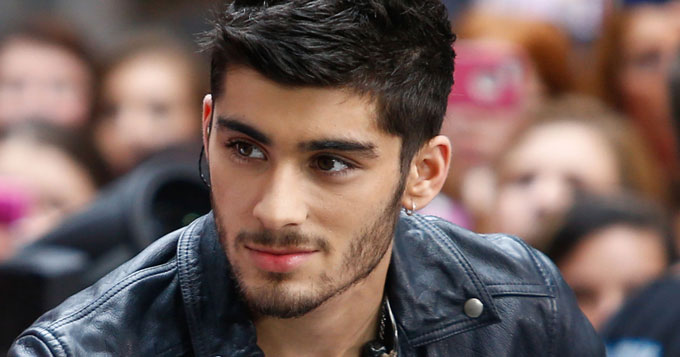 Zayn Malik Talks About His Solo Career
Etonline.com: The former One Direction band member is all grown up!

Zayn Malik opened up to Z100's Elvis Duran and The Morning Show on Tuesday, stating that he continues to learn and grow daily following his departure from the band in March 2015.

"I feel myself growing every day as a person, as we all do, just getting older and wiser," the 23-year-old told Duran. "Just learning things that help us in our everyday lives, as well as our careers."

Malik, who recently worked with Taylor Swift on his new single and Fifty Shades Darker track, "I Don't Wanna Live Forever," also stated that it was actually his girlfriend, model Gigi Hadid, who helped make the collaboration with Swift happen.

"[Taylor] is actually friends with Gi, so she reached out because Jack [Antonoff] had played [the song] to her," the English singer admitted. "She really liked it, so I asked her if she wanted to be on it, and she was cool with it! We were in separate places, and she went in the studio the next day."

Malik also maintains that he has been in a "good place" since embarking on a solo career. "I'm enjoying what I'm doing at the minute," he said." Obviously when I was in the band, there were times where I did necessarily need that time away to go see my family and recollect my thoughts. Right now, I feel like I have the time to process things in my own space, and it's cool. My fans are supporting me through it, it's a good place to be in."

The "I Don't Wanna Live Forever" singer also got candid about writing his recently released memoir. "There were just a couple of things that I needed to say to people that might have been misconstrued in other forms of media," Malik said. "I wanted to clarify that I was grateful for everything that was given to me prior to my solo career. I'm really happy with the way the book turned out."