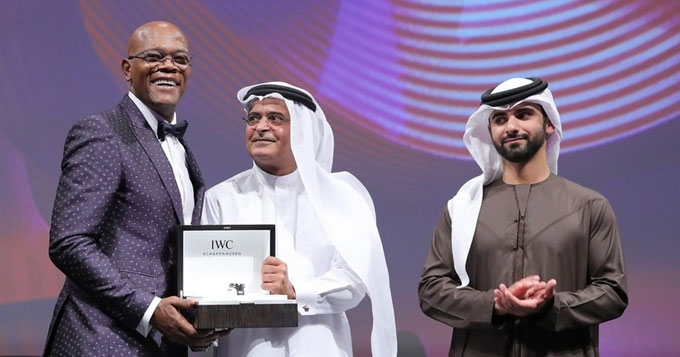 DIFF 2016 Opening Night
The 13th edition of Dubai International Film Festival (DIFF) was thronged with top celebrities from Hollywood, Bollywood and the Arab world.

Hollywood celeb guests include Samuel Jackson, Tyrese Gibson and Olga Kurylenko. Jackson is one of the Lifetime Achievement awardees along with French –Lebanese composer Gabriel Yared and Bollywood actress Rekha. Samuel Jackson expressed his amazement for the outpouring support of the Arab audience for all his movies.

Bollywood was represented by Ranveer Singh and Vaani Kapoor, lead stars of Befikre, one of the feature films in the festival.

His Highness Mansour bin Mohammed bin Rashid Al Maktoum graced the Red Carpet with Abdul Hamid Juma, Chairman of the DIFF and presented the awards to the honorees.