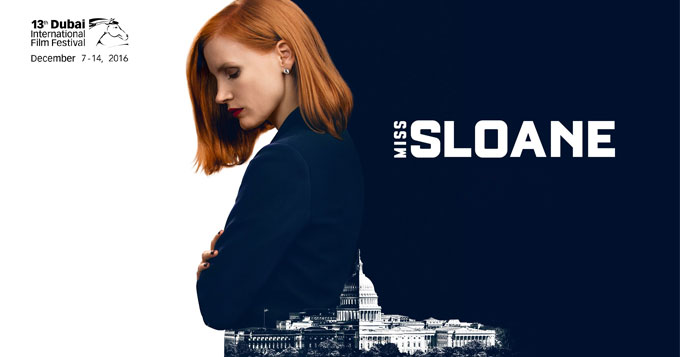 DIFF 2016 Opens Today At The Red Carpet
Dubaifilfest.com: Dubai, 06 December 2016: Cinema lovers, acclaimed filmmakers and rising stars are descending on the UAE once again as the annual Dubai International Film Festival (DIFF) opens its doors for a landmark 13th edition on December 7th. Over eight days, Dubai will come alive with all the magic of the movies as an eclectic selection of work from internationally acclaimed directors and actors, renowned regional filmmakers and budding local talent is screened across the city.

Since the Festival's inception in 2004, DIFF has rapidly evolved into one of the region's most prestigious events, recognised as a pillar for Arab cinema. This year, the Festival will once again bridge cultures with a programme that features an outstanding selection of 156 films, crafted in over 44 languages, from 55 countries. The line-up includes 57 world premieres and international premieres, 73 MENA premieres, 12 Middle East premieres and 9 GCC premieres.

The 13th edition of DIFF opens with the international premiere of John Madden's tense and topical political thriller, 'Miss Sloane' as it's Opening Night Gala. Starring Jessica Chastain, the story follows a ruthless lobbyist who is notorious for her unparalleled talent and her desire to win at all costs, even when it puts her own career at risk.