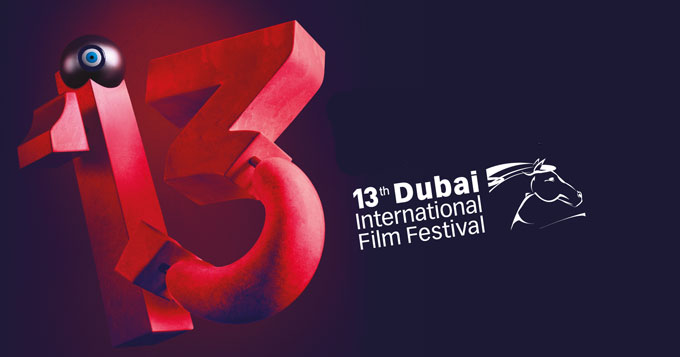 Dubai International Film Festival Is Back On Its 13th Edition
dubaifilmfest.com: Back for its 13th year, the Dubai International Film Festival (DIFF) will take place from December 7 – 14, 2016 at Madinat Jumeirah, the home of DIFF. The festival will see thousands of cinema-goers, actors, directors, producers, writers and industry experts descend on Dubai to enjoy the world's best films in one of the world's premiere locations.

Every year DIFF presents new and exciting cinema from the Arab world and beyond, introducing audiences to fresh new talent and original and distinctive filmmaking.

The 13th edition will showcase 156 feature films, shorts and documentaries from 55 countries, including 57 world and international premieres, 73 MENA premieres, 12 Middle East premieres and 9 GCC premieres. The films, crafted in more than 44 languages, populate DIFF's Arab and Emirati competitions, and its out-of-competition segments dedicated to children, the Arab world, Virtual Reality and cinema from around the globe. With 18 Galas and 16 Special Presentations announced, Q&As and special appearances from a stellar lineup of industry talent and the spotlight firmly on Oscar hopefuls as well as promising Arab talent, the stage is set for another sparkling eight-day celebration of the very best in cinema.

Last year DIFF was included in Condé Nast Traveler magazine's list of the world's top 15 film festivals for the second year running, reaffirming its status as a leading international film festival and a hub for filmmaking in the region. DIFF earned its spot on the magazine's hot list as a platform to discover the best in Arab cinema and an exciting destination to mingle with A-list stars.

The list highlights the world's most travel-worthy cinema events with DIFF being named alongside the most prestigious film festivals in the world including Cannes Film Festival, Venice Film Festival, Toronto International Film Festival and Berlin International Film Festival.

Since its inception in 2004, DIFF has gone from strength to strength, helping to develop a thriving film culture within the region, provide greater opportunities for Arab filmmakers and offer an invaluable cultural benefit to the people of Dubai and the UAE.