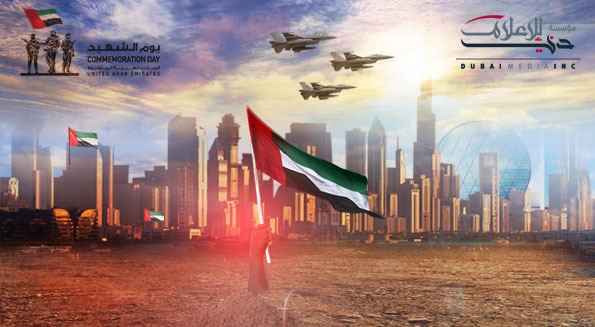 Commemoration Day, 30th of November
Commemoration Day came into effect last year, when HH Sheikh Khalifa bin Zayed Al Nahyan, President of the UAE, stated that November 30 would become an annual public holiday to honour the UAE's martyrs.

On the occasion of the 2nd Commemoration Day, leadership of UAE shared their testaments to the entire nation headed by President Sheikh Khalifa with his statement: "On this glorious day, we treasure the values of sacrifice and love for the nation, and we highly honour and pay profound gratitude and reverence to the heroes of national duty, who wrote with their pure blood the epic of dignity and glory."

Sheikh Mohammed bin Rashid, Vice President and Ruler of Dubai encourages everyone with these words: "Today we gather as leaders and people of the nation to salute our heroes, to honour their memory, and to also remind everyone that their sacrifices will forever be remembered in our hearts and minds."

The Martyrs' Families' Affairs office has launched a campaign titled #The_UAE_Remembers as part of Commemoration Day celebrations.

The campaign ends with the main event titled A Minute of Silent Prayer taking place across the UAE at 11.30am on November 30. Citizens and residents, young and old, will stand together to pray for the souls of the martyrs.

Today's occasion is all about giving tributes to them who sacrificed their lives to bring honour and pride to the country, to be engraved in the hearts and minds of the succeeding generations.