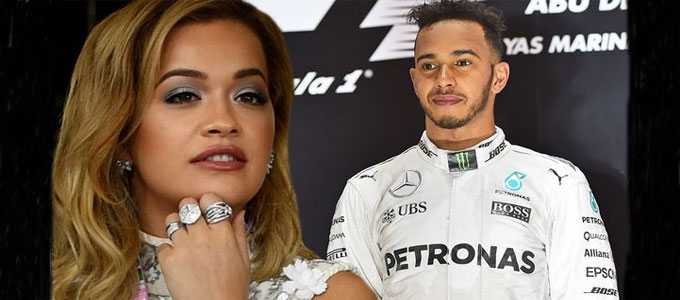 Rita Otra Supports Formula 1 Star Lewis Hamilton
mirror.co.uk: Things appear to be heating up between Lewis Hamilton and Rita Ora. The pair have been rumoured to be enjoying a romance for months now - and they certainly don't seem bothered about all the rumours.

Rita was snapped at the Abu Dhabi Grand Prix this weekend as rumoured boyfriend Lewis was forced to surrender his Formula One world crown.The singer was spotted looking downtrodden as she saw the handsome racing hunk lose out to Nico Rosberg.

Popstar Rita showed off her long legs in a short white dress, which she paired with matching thigh-high boots.

Lewis - who dated Nicole Scherzinger for almost eight years - has never confirmed their relationship, but they've been seen together on numerous occasions.

Over the summer, they spent the weekend in the studio together working on music.

A few weeks later, the pair were seen holidaying together on a secret getaway and they didn't seem to be able to keep their hands off each other.