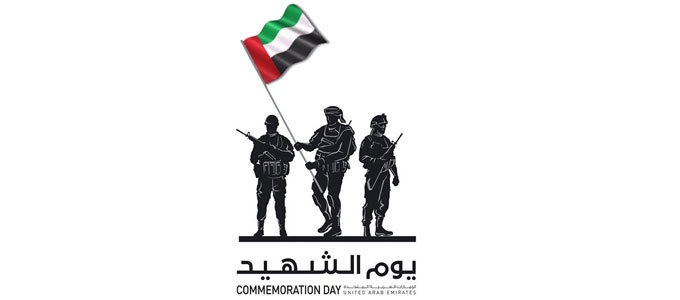 Commemorative Coin To Honour Country s Heroes
In collaboration with the Martyrs' Families Affairs Office at Abu Dhabi Crown Prince's Court, the Central Bank of the UAE has issued a new silver coin to mark Commemoration Day as a day of pride and remembrance.

The measure comes as part of #The_UAE_Remembers campaign, launched by the Martyrs Families Affairs Office to provide a platform for members of UAE society to express their gratitude and pride in the sacrifices made by the country s heroes to maintain the UAE s freedom, sovereignty and security.

Sheikh Khalifa bin Tahnoun bin Mohammed Al Nahyan, Director of The Martyrs Families Affairs Office at the Abu Dhabi Crown Prince s Court, said, "Launching The UAE Remembers campaign is a step that seeks to include everyone in the UAE - citizens and residents alike - in the collective expression of pride and gratitude to the UAE s heroes for their sacrifices. Issuing this commemorative coin reiterates our commitment to immortalising these sacrifices that were instrumental in writing our country s history. The coin serves as a memento of this critical period in our history as we carry on in our endeavours to build a bright future for the next generations."

The Central Bank will be issuing 10,000 coins with a face value of AED100 each. With a 60-millimetre diameter, the coins weigh 60 grams and is made of an alloy that is 92.5 per cent silver and 7.5 per cent copper.

Mubarak Rashid Al Mansouri, Governor of the Central Bank of the UAE said the bank is proud to participate in The UAE Remembers campaign through the issuance of these coins that chronicle the sacrifices of the righteous martyrs who gave their lives for the sake of the homeland.

The commemorative coins will be available for the public at the Central Bank's head office in Abu Dhabi, Dubai branch and banks operating in the country at a price of AED 350.

The objective behind this initiative is to establish Commemoration Day as a national occasion that unites everyone living the UAE - be they nationals or expatriates from all backgrounds and nationalities - to express gratitude, pride and a sense of belonging to the UAE.

The obverse of the coin carries the official emblem of Commemoration Day, as chosen by the Martyrs Families Affairs Office at the Abu Dhabi Crown Prince s Court. It consists of an image depicting three soldiers of the UAE Armed Forces; the soldier standing in the middle proudly raises the national flag.

The obverse additionally bears the words "Commemoration Day" and the country s name in both English and Arabic.

The reverse bears the UAE Coat of Arms surrounded by the country s name in English and Arabic, as well as the date of Commemoration Day - 30th November.