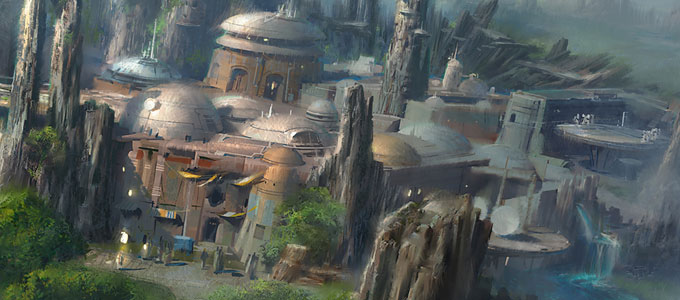 Glimpse of Star Wars and Avatar-Themed Lands at Disney World
Eonline:com: The Happiest Place on Earth just got a little bit happier. Disney just revealed some major details about its upcoming Star Wars and Avatar-themed expansions to Walt Disney World's Hollywood Studios and Animal Kingdom, respectively, at its D23: Destination D event in Orlando, Fla. over the weekend.

Those looking to catch a glimpse of Disney's latest intergalactic adventure are in luck, as Imagineers unveiled concept art from an aerial view of the land at nighttime. News of the project's yet to-be-determined arrival broke just over a year ago, and since then we've learned guests will be transported to a "different planet" where they'll be able to ride the Millennium Falcon and roam alongside the movie franchise's signature species.

Both Disney World and Disneyland will house its own versions of the lands, and while an opening date is not on the calendar, "work is already underway" in both parks.