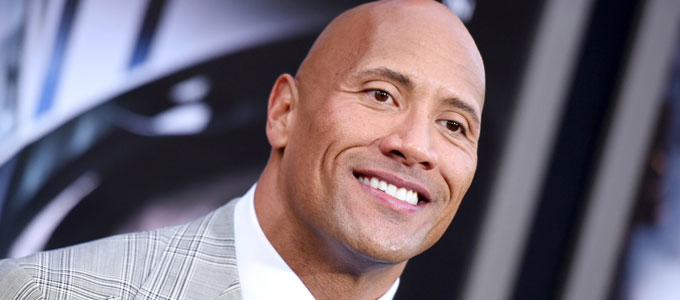 Dwayne Johnson's version of the viral craze "Mannequin Challenge"
Etonline.com: Dwayne Johnson definitely came close, as he recruited a few friends -- and famous faces -- to take the mannequin challenge.

Set to Rae Sremmurd's "Black Beatles," Johnson does the mannequin challenge the only way he knows how -- bigger and better, with three different scenes. The 44-year-old action star first poses for the camera at a photo shoot as the newly crowned "Sexiest Man Alive" before freezing in place backstage at The Ellen DeGeneres Show. The Rock then brings the mannequin challenge to the red carpet at Monday's Los Angeles premiere of Moana, where he poses for photographers and is almost chased down by YouTube star Lilly Singh.