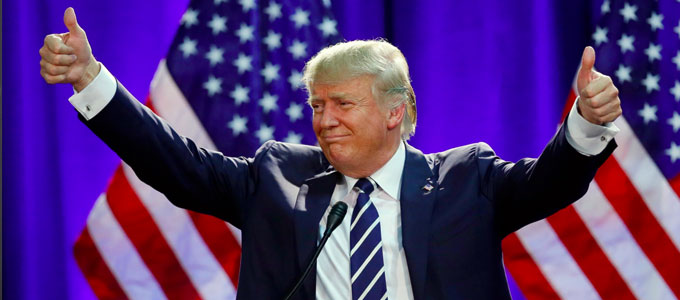 Hollywood Reacts To Trump's Presidential Win
People.com: Donald Trump has been elected America's next president – and most of Hollywood can't believe it. In a surprise landslide, the 70-year-old Republican presidential candidate swept his Democratic opponent Hillary Clinton in the 2016 presidential election.

Clinton had heavy backing among celebrities — many of whom took to social media to share their shock and disdain after the former secretary of state fell to Trump and he declared victory.
This is an embarrassing night for America. We've let a hatemonger lead our great nation. We've let a bully set our course. I'm devastated.

— Chris Evans (@ChrisEvans) November 9, 2016
❤🇺🇸I want to live in a #CountryOfKindness where #LoveTrumpsHate pic.twitter.com/Eni145YgW1

— #CountryOfKindness (@ladygaga) November 9, 2016