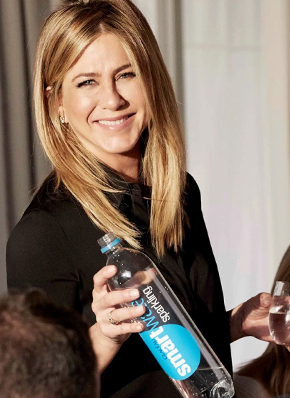 Behind the Scenes With Jennifer Aniston at her Latest SmartWater Shoot
Jennifer Aniston looks beautiful on set of her latest SmartWater Sparkling shoot. As the brand ambassador for Glaceau SmartWater since 2007, the actress, 47, has been known as the face of hydration for years.

The behind the scenes images show Aniston showing off a glass of SmartWater in a scene from the shoot, laughing during her lunch break and getting her makeup done.

Aniston recently starred in a hilarious commercial for the brand in which she plays a mother-to-be of triplets.