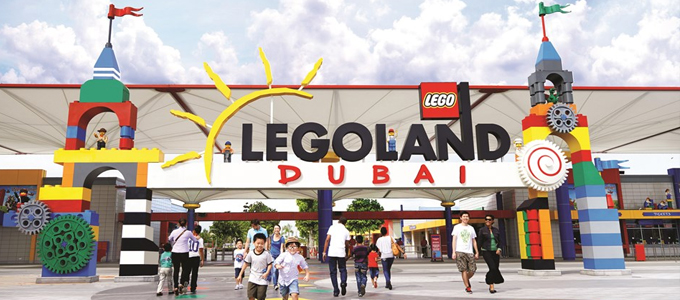 Now open: Legoland Dubai
Dubai: Legoland officially opened in Dubai on Monday, welcoming thrill-seekers and fans of the cult Danish brick-based toy. At 10am, as the curtain rolled back after an onstage countdown from officials and a marching brass band, an excited crowd flocked through the park entrance.

Legoland makes up just one part of Dubai Parks and Resorts which, at 30 million square feet, covers an area more than six times larger than the Vatican City. Legoland, the seventh park based on the block-building toy range, is the first one built in the Middle East.

Here, fans can go on more than 40 rides. Built with the region's steaming summers in mind, the park's scaled-down Lego brick monuments and zones to let fans build their own creations are inside an air-conditioned dome. The restaurants also have indoor areas. People who don't like Lego – or dread the thought of stepping barefoot on one of the bricks – can instead visit Riverland Dubai.

Riverland, at the centre of the park, features an area for concerts and festival, as well as several themed districts by the shores of an artificial river. One street, a boulevard of palm trees and neon signs, is designed to look like 1950s America.