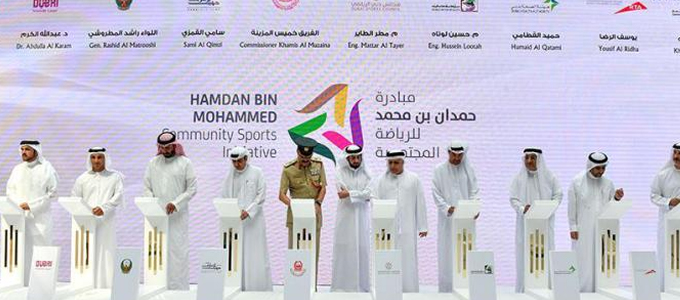 Sports a key sector that UAE leadership supports: Dubai Crown Prince
Exercise and physical activity are good for just about everyone, as it helps them stay fit and happy, and healthy individuals work better and contribute more effectively to society, His Highness Sheikh Hamdan bin Mohammed bin Rashid Al Maktoum, Crown Prince of Dubai and Chairman of Dubai Sports Council, said on Wednesday.

"That is why sports is one of the key sectors supported by the UAE leadership," he said, while praising the launch of the 'Hamdan bin Mohammed Initiative for Community Sports' by the Dubai Sports Council in collaboration with ten local government entities and departments in Dubai to promote sports and physical activity that enhances happiness and positivity.

The initiative is a quality addition to community sports in Dubai and is supported by various government entities, Sheikh Hamdan noted. These entities are together working to achieve the national objective of building a healthy, happy and productive society by raising awareness of the impact of physical activity on health and well-being.