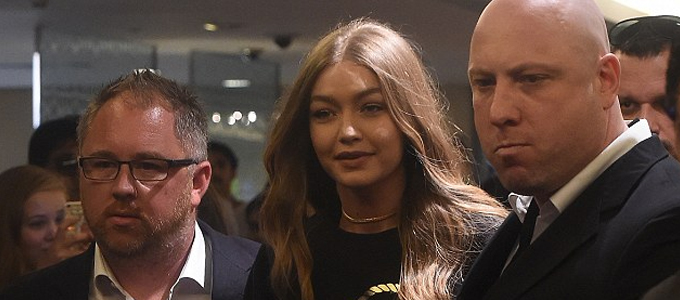 Gigi Hadid
It's been one month since she was forced to fend off an attacker on the streets of Milan. But Gigi Hadid looked much happier on Monday when she was ushered through Dubai mall with burly security on each side of her. The 21-year-old fashion model beamed at frenzied fans who had gathered inside the shopping centre to catch a glimpse of the stunning star.

Her hair, parted sharply into a centre divide, was sleek about glossy about her shoulders as she relied on her natural beauty for a minimal image. Gigi was noticeably happy and relaxed, allowing her stepped-up security to keep her safe in a large and unpredictable crowd.

It's been just over a month since Gigi was forcibly lifted by a serial prankster who attacked her outside a fashion show during Milan Fashion Week. In the days that followed it was quickly revealed that Gigi would not fire her security team.