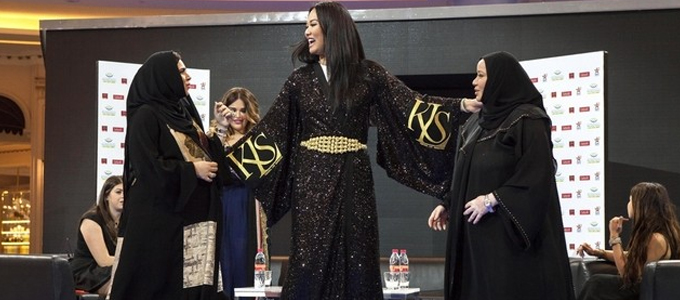 Islamic Fashion Industry Worth $243 Billion
pending on modest/Islamic fashion topped US$243 billion in 2015, according to the latest State of the Global Islamic Economy Report, with the UAE judged to be the best environment to support the industry.

Dubai has become a key player in the global modest fashion trade - from retail shopping to design and production.

"It's not growing per year or per month, every minute we have something happening in Dubai, and everyone is looking at what Dubai is doing," Emirati designer Sara Al Madani says.

"And that has promoted modest wear fashion and made people notice how we wear, why we wear, how we dress".

Several established international brands have looked to tap into the growing demand for modest and Islamic clothing and footwear, with the likes of Zara, Louis Vuitton, Gucci and H&M all releasing collections targeting the sector.

Dolce & Gabbana released a hijab and abaya collection earlier this year, specifically aimed at Muslim women.