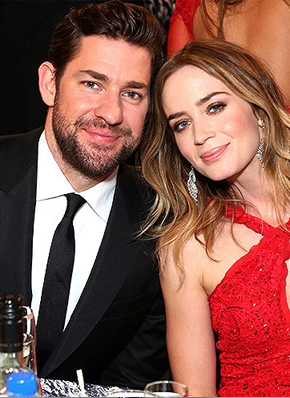 The Cutest Things Emily Blunt and John Krasinski Have Ever Said About One Another
Krasinski recounted the story of how he and Blunt met to Stephen Colbert, and it's one they'll definitely want to tell their two daughters, Hazel and Violet. "When I met her, I was so nervous, and it was just this," he said, with a gaping stare.

"And she was like 'Hi, how are you?' And I said, 'Pretty good.' I just touched her face, and she was like 'Don't do that.' And then they called security and we got married." Really, it was love at first sight. He told Ellen DeGeneres: "I met her and I was so nervous. I was like, 'Oh god, I think I'm going to fall in love with her.' As I shook her hand I went, 'I like you.' " Funny and totally into her. A win-win.