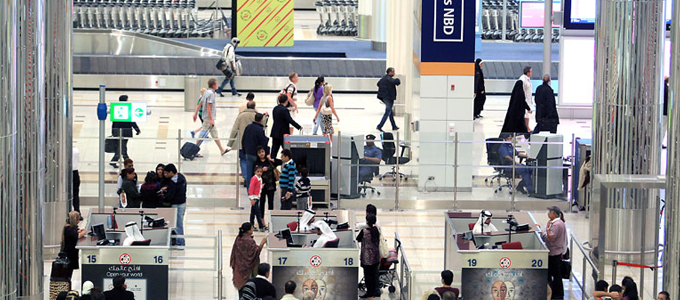 Dubai International Airport announces record 7.7 million passengers in August
Dubai International Airport, DXB, welcomed a record 7.7 million passengers in August, eclipsing the previous record achieved in July, according to the monthly traffic report issued today by operator, Dubai Airports.

Passenger traffic at DXB reached 7,727,105 compared to 7,282,256 in the corresponding month last year, an increase of 6.1 percent. The year to date traffic totalled 55,850,353 passengers, up 6.9 percent compared to 52,264,223 in first eight months of 2015. The seasonal rush of travellers, in particular UAE residents returning for the start of the academic year, boosted the traffic leading to a bumper month.

Spurred by additional capacity and new services launched by a number of carriers including Emirates and flydubai, Eastern Europe was the fastest-expanding market in terms of percentage growth (67.9 percent), followed by Asia (13 percent), South America (11.7 percent), and the Indian Subcontinent (11.7 percent). India remained the top destination country (924,256 passengers), followed by the UK (584,508 passengers) and Saudi Arabia (535,280 passengers).

London was the top destination city with 371,320 passengers, followed closely by Doha (252,616 passengers) and Kuwait (240,712 passengers). Baku (+284.5 percent) topped the list of cities in terms of percentage growth, followed by Mashhad (118.6 percent) and Boston (88.2 percent).

The average number of passengers per flight during the month was 237, one of the highest DXB has ever seen.