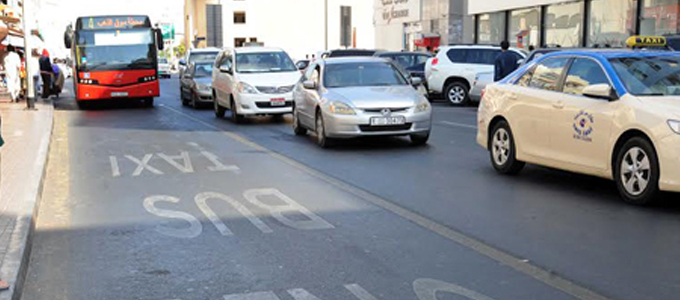 More Dedicated Lanes For RTA Buses and Taxis in Dubai
Dedicated bus and taxi lanes in Al Ghubaiba and Al Mamzar will be monitored by cameras from the end of this month, following its success in reducing violations on Naif road. Dubai has seven kilometres of bus and taxi priority lanes spread across different parts of the city.

Last year, the Roads and Transport Authority (RTA) installed APNR or automatic number plate recognition cameras on a dedicated bus lane on Naif Road, which helped reduce violations by 88 per cent. RTA has announced that motorists in Al Ghubaiba and Al Mamzar will be given a grace period till the end of October in order to make them get used to the new monitoring system, which means there will be no fines until October 30.

However, from October 31 there will a fine of Dh600 for every violation of the dedicated lanes. The cameras identify two categories of vehicles, one is white-listed and the other is black-listed.

According to RTA, the white-listed ones are RTA buses, taxis, ambulances, Civil Defence and police vehicles, which are allowed to use the dedicated bus lanes, while all private vehicles are black-listed and will be penalised upon use of the dedicated lanes. Motorists are allowed a grace distance of 20 metres for exit and entry from side roads, parking as well as drop off areas.