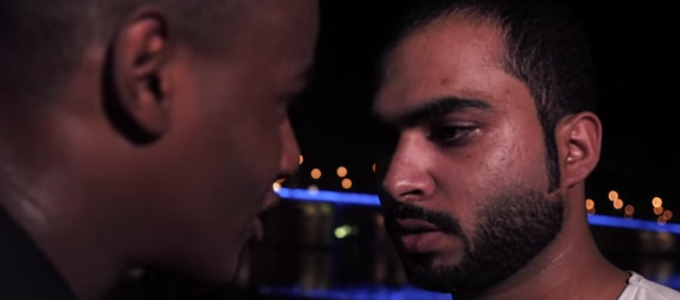 Police release heart-wrenching video in anti-drug campaign
Dubai police released a six-minute video depicting how narcotics not only affects drug users, but their families as well.

Dubai Police's official Facebook and Twitter accounts posted the video clip online, titled, "A Soul's Tale," which depicts how a young man becomes involved in drugs, and encourages his friend Hamad to experiment with the narcotics.

While the man eventually dies of an overdose, Hamad and his family are left to battle the consequences of drug addiction, with fatal consequences.

According to Article 43 of Federal Law 14 for the year 1995 on Combating Narcotic Drugs and Psychotropic Substance, people who voluntarily report themselves as addicts are treated as patients and not criminals and are exempt from punishment.

"Drug abuse may begin as a curiosity for some people who start with small quantities. The doses gradually increase until [the individuals] reach the stage of addiction, at which point the patient faces the negative effects of drug withdrawal when they try to stop and end up committing crimes to get more drugs to feed the addiction," said Dr. Al Marzouqi.

He urged the community to treat drug addicts as 'patients' and not to stigmatise them. "Drug addicts need the support of the whole community and their families to address the situation they have reached… to enable them to resume their normal life," he said.

He pointed out that some cases of drug addiction, especially among adolescents, are a result of social, financial, family or educational pressures.

Dubai Police urge the public to report any drug users or traffickers through the free hotline 800400400.