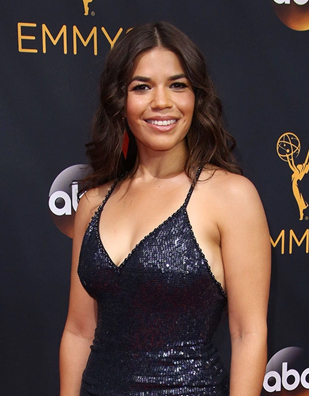 America Ferrera on Diversity in Television at Emmys: 'We Have a Long Way To Go'
America Ferrera was one of the first stars to arrive at the 2016 Emmy Awards and the Superstore star spoke out about diversity when she hit the red carpet.

"There are so many people who want to be see and represented and TV has always needed to kind of speak to the masses, the actress said ". "With the expansion of the many ways we watch television I'm proud to be an actor on TV when TV is getting it right ... We have a long way to go."

Ferrera is a presenter, but before she hits the stage she talked up her hit NBC series. "For me, it I love the show because it's from the point of view of regular working class people. I feel like that perspective, that's really right for right now," said Fererra. "A super-store is the intersection of every part of America. Our cast is so diverse, so talented."