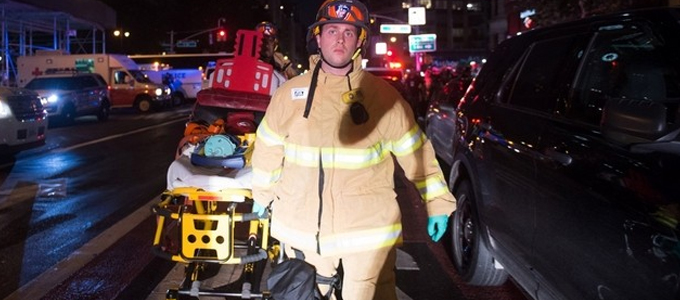 Warning to Emiratis in New York following explosion
The UAE Consulate in New York issued the warning on its Twitter page and said that the city was responding to the explosion, which took place in the Chelsea neighbourhood in Manhattan.

"We are following the events closely," it said in a message to citizens. "Please ensure compliance with security authorities." People were advised to contact 911 in case of emergency in the US or the UAE consulate in New York on (646) 630 2575.

Authorities in the US called the blast an "intentional act" but said there was no terrorist connection. Bill de Blasio, mayor of New York, said a second site was also being investigated. The blast happened in a crowded area with many restaurants on West 23rd Street. Officials said no evacuations were necessary but witnesses said the explosion blew out the windows of businesses and scattered debris in the area.

The warning follows another from the Ministry of Foreign Affairs and International Cooperation this year, when it advised citizens not to wear national dress when travelling overseas, for their own safety. There had been an incident at a hotel in Ohio in which an Emirati businessman was forcibly detained by armed police after a hotel employee claimed he had pledged allegiance to ISIL.

Last year, Emiratis planning to visit Europe were also urged to log their travel details at the ministry's website, as the European Union struggled to cope with the mass influx of migrants into Schengen states and authorities tightened some border crossings.