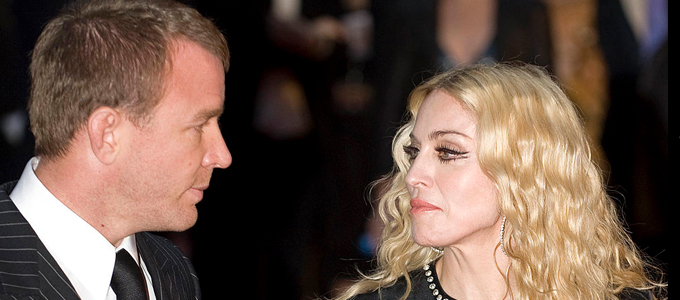 Madonna and Guy Ritchie settle custody battle over son
The 'Living For Love' hitmaker and 'The Man from U.N.C.L.E.' star were expected in court on Wednesday to thrash things out but they are said to have now informed the judge that they have come to an agreement regarding their son.

The settlement is being kept confidential but it is thought that Rocco will stay with Guy in London for school and Madonna will be able to see her son regularly throughout the year, TMZ reports. Meanwhile, Madonna previously described her son as a "wild child".

Writing a birthday message for him, she shared: "Happy Birthday Wild Child! Time waits for no one!! ... Once my baby always my baby. Happy Sweet 16! ...

"Happy Birthday to my First Born Son! A true Warrior with a beautiful Heart. Let the Sun shine (sic)" Meanwhile, it was previously claimed that Madonna had hired a specialist in teenage psychology to help her build bridges with Rocco.

A source shared: "She's been advised not to confront him with all her concerns, but to be relaxed and talk about other, 'non-provocative' subjects.

"She has also been told not to confuse her agenda with her ex-husband and his wife Jacqui Ainsley with her relationship with her son.

"She has to accept Rocco adores his father and if she continues slagging Guy off, which she has done so publicly, all she is doing is more and more damage to her bond with Rocco."



TMZ reports.