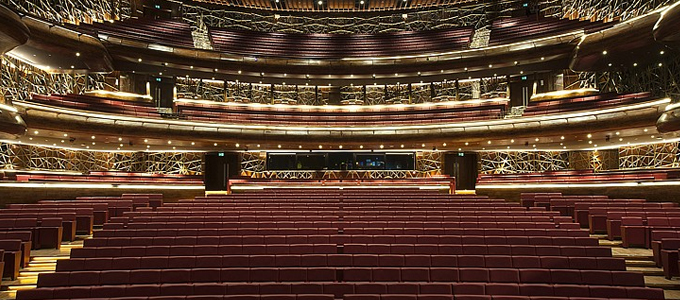 Curtains rise on Dubai's night at the opera; Placido Domingo to perform
Curtains will finally rise tonight on the highly anticipated Dubai Opera as it opens to a sold out concert of legendary tenor, Plácido Domingo With tickets snapped up for this debut night in a record-breaking three hours, accompanying Domingo tonight will be an orchestra of world-class musicians.

Organisers say the design of the theatre is such that all seats will offer uninterrupted views of the stage. The a 2,000-seat multi-format venue will serve as a cultural hub in the region for opera, theatre, concerts, art exhibitions, orchestra, film, sports events and seasonal programmes, within The Opera District.

Jasper Hope, Chief Executive of Dubai Opera said the opening is the culmination of many years of planning, construction and collaboration of thousands of people, as well as the start of a new journey for arts and culture in Dubai.

He continued: "We are thrilled to be delivering an iconic landmark to the city for residents and visitors and can promise world-class entertainment from around the world to excite and inspire." For the lucky few people who got their hands on a ticket to see Domingo, the doors of Dubai Opera will officially open at 6pm and the performance will begin at 8pm, promptly.

Organisers have urged ticket holders to plan their journey to Dubai Opera well as latecomers will only be permitted to the auditorium at appropriate times.