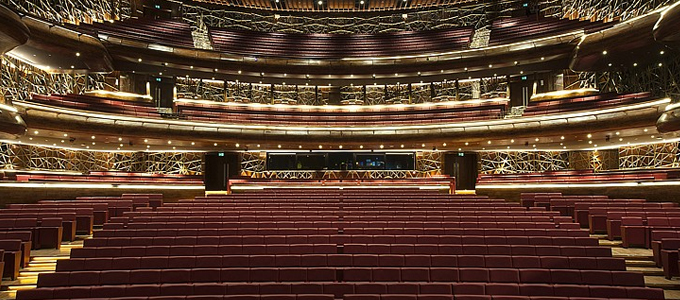 Opera Openers Tickets Going For Staggering 20 times their Face Value
Tickets for the opening night of Dubai Opera are being sold on Dubizzle for a staggering Dhs10,000 a pair, which is actually more than the official price of an eight-person VIP private box.

The event on August 31, which will see legendary tenor Placido Domingo take to the stage, is one of the most hotly anticipated in years, and sold out in just three hours back in April. The 2,000-seater concert venue has been the talk of the town in 2016 after construction progress accelerated at an alarming rate right next door to Burj Khalifa.

Domingo, often referred to as 'the King of Opera', was just one of a number of stellar names announced in the original line-up reveal earlier this year, with the likes of Jose Carreras also set to perform. The Spaniard has won 14 Grammy Awards, including five Latin Grammys, stretching back as far as 1971, and is said to have performed more than 4,000 live concerts; few, though, will be as hotly-anticipated as his Dubai bow.

The lowest class of ticket for the opening night started from just Dhs250, that's 1/20th the going rate for one solitary VIP ticket currently on the Dubai-based online market place. Dubai Opera has already been hailed around the world as an architectural icon, and whatever you're into, there will be a reason to visit before the year is out. Speaking to Time Out earlier this year, Jasper Hope, Dubai Opera's chief executive, said: "The programme is so varied, and you haven't heard the half of it. There's stuff we haven't announced – like plays, comedy, rock, pop, and jazz. If you like opera, we're here for you. But equally, we want people to try new things. If you haven't had the chance to see an opera, give it a go."

Coming up in September, fans can catch The Pearl Fishers on Thursday September 1 and Saturday 3 and The Barber of Seville on Friday September 2 and Sunday 4. In total, there will be 72 more performances over the first four months alone.