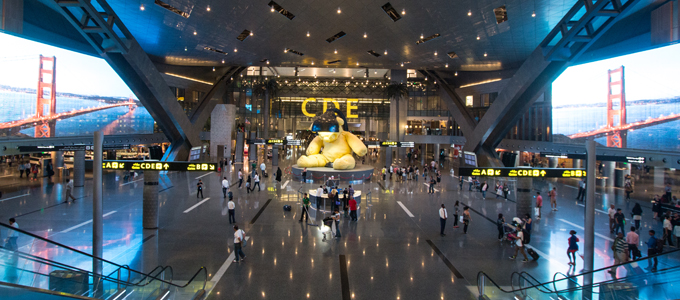 Qatar travellers leaving Doha Airport to pay AED35 departure fee'
Qatar's government will levy a new airport tax on passengers from Tuesday as the country seeks new revenue streams amid falling oil prices.

The charge will apply to tickets issued after August 30 and for any travel starting on December 1 onwards and would be used to "further increase the airport's capacity and invest in new infrastructure", the statement said.

Airport fees, while common elsewhere in the world, have until recently been avoided by Arabian Gulf states as they seek to gain a competitive advantage for business and become regional hubs.

Some 1.33 million passengers travelled through Hamad International Airport in June. irports in the UAE announced similar taxes earlier this year.

Interest rates are rising in the Gulf as low oil prices pressure governments' finances, so Qatar has been looking at ways other than borrowing to fund its projects, including raising local gasoline prices.

Qatar has said it expects to post a deficit of 46.5 billion riyals ($12.8bn) in 2016, its first in 15 years, and to run a deficit for at least three years as low natural gas and oil prices weigh on its revenues as it prepares to host the Fifa World Cup in 2022.