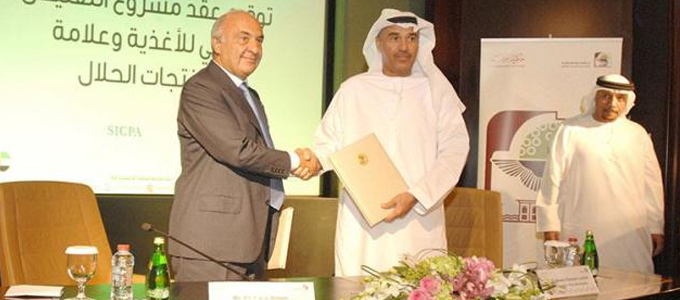 Dubai Municipality food inspection to become smart
The contract was signed with SICPA, a leader in traceability and authentication solutions, in the presence of Hussain Nasser Lootah, Director-General of Dubai Municipality and Philippe Amon, Chairman and CEO of SICPA, at the Dubai Municipality headquarters.

SICPA's smart track and trace technology, called SICPATRACE, guarantees the authenticity of goods as well as their conformity to standards of certification and accreditation. The smart labels used for tracking functions can be applied to a large variety of products such as packaged foods, cosmetics, pharmaceuticals, dairy products and food supplements.

The system will enable consumers to scan goods themselves to confirm their origin and relevant product information and detect potential uncertified products. The initial application phase focusses on water bottles and Halal products.

Lootah said that the municipality will start with bottled water. "Through this solution we will be able to trace bottled water and monitor the safety of both the container and the contents by means of smart labelling and laser engraving. This method will enable us to know how many times the bottle has been used and analyse different testing parameters for the water," Lootah said.

"This is only the beginning. The project will continue to monitor Halal and other food products in phases within an agreed timeframe. Dubai aims to become the smartest city in the world. That is why our teams at our various departments strive hard to add new smart solutions to make Dubai a global model and pioneer in smart and sustainable urban living. We are hopeful that this system will be a turning point in our local and national smart food inspection and monitoring efforts," he added.