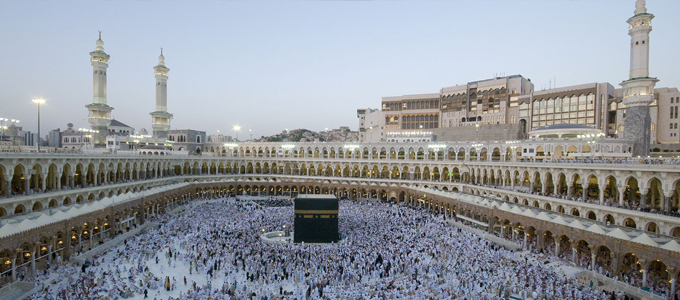 Hajj preparation at Dubai 2016
The first flight carrying pilgrims from Dubai will leave on August 24, said a senior official. Transit passengers passing through Dubai on their way to Saudi Arabia for Haj have started arriving at Dubai Airports starting last week.

Mohammad Al Marzouqi, deputy head of the Haj Committee at Dubai Airports, said at a press conference on Monday announcing preparations for the Haj 2016 season, that like every year, Dubai Airports has worked together with its strategic partners to ease procedures for Haj pilgrims.

"It should take pilgrims no more than 15 minutes from entering the airport to getting to the departure gates. However, we urge all pilgrims to be at the airport at least four hours in advance," he said.

There will be counters in all three Dubai Airports terminals to receive pilgrims and there will be signs all over the terminals to guide them, "There will also be trained staff members wearing 'how can I help you?' T-shirts who are ready to help the pilgrims with anything," he said.

There will be golf carts to help transport the elderly or people with disabilities inside the airport. "We have also dedicated a hotline 04-5055588 for any inquiries regarding Haj flight timings," Al Marzouqi said.