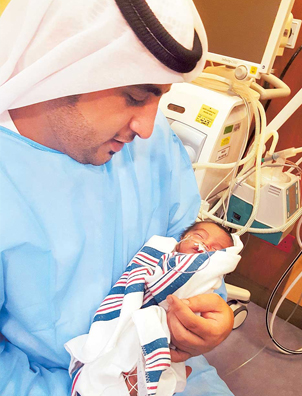 UAE first, newborn baby receives emergency surgery
Surgeons in Abu Dhabi successfully treated an Emirati newborn baby suffering from a rare congenital malformation of the intestine, which led to perforation of the small bowel, filling his whole abdomen with fluid which required immediate intervention to save his life.

The case was diagnosed at the Fetal Medicine Unit of Danat Al Emarat Hospital, part of the United Eastern Medical Services, during the 34th week of gestation, and the baby was delivered a few days later due to progressive worsening in the unborn baby's condition.

After birth, immediate medical attention to support breathing was required, followed by a thorough surgical evaluation due to increased abdominal distension and clinical deterioration for which a 4-hour urgent surgery was performed to save the baby's life.