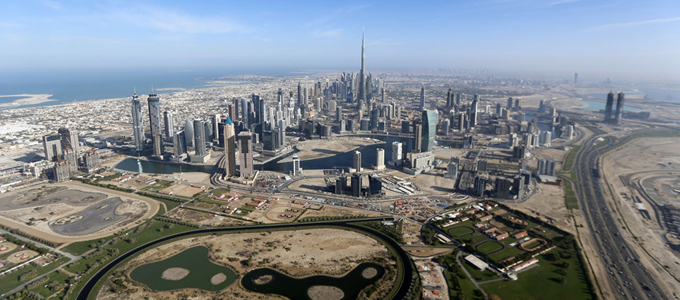 DP world partners with hyperloop to evaluate new technology
The company will make a feasibility study to build a Hyperloop run from DP World's flagship Jebel Ali port to an inland container depot. "We firmly believe that this study will take the first steps toward the construction of the Hyperloop in Dubai, which could reshape one of the world's most modern cities," said Shervin Pishevar, co-founder and executive chairman of Hyperloop One.

"Hyperloop One is developing a new mode of transportation that will allow the world to transport people and goods inexpensively, safely, and with energy efficiency at speeds never thought possible," said Sultan Ahmed Bin Sulayem, Group Chairman and CEO, DP World. By installing Hyperloop, DP World wants to free up space at Jebel Ali. The company is also considering a submerged floating Hyperloop adjacent to its new Terminal 4, built on an artificial island.

Based on an idea first put forward by billionaire Elon Musk in 2013, the open-source Hyperloop technology is being developed by a number of companies, university students and independent engineers. The technology intends to transport people and goods in capsules through a global network of tubes at speeds up to 1200kph.

Russia has also shown interest in the project by signing an agreement with Hyperloop One to explore the possibility of building a cargo shipment network in Moscow.

"Hyperloop can improve life dramatically for the 16 million people in the greater Moscow area, cutting their commute to a fraction of what it is today," Pishevar said during his visit to the Russian capital.