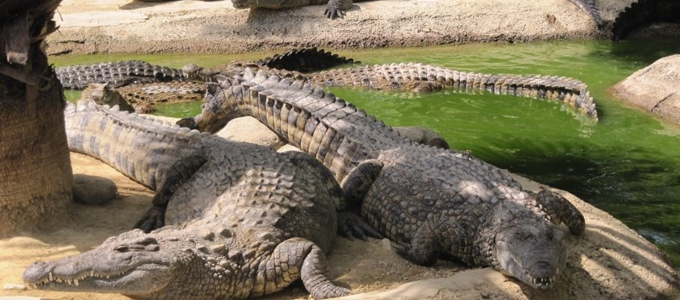 Crocodile park to open by end-2016
A crocodile park, one of the first in the Middle East region, will open in Dubai by year-end, according to Dubai Municipality. Located near Mushrif Park, close to the Dubai Safari project, the park, covering an area of 20,000 square metres, will create a natural habitat for crocodiles. Construction began last year.

In a tweet, Dubai Media Office said Dubai Municipality had completed 75 per cent of the Dubai Crocodile Park, which is set to open end of 2016. Hussein Nasser Lootah, Director General of Dubai Municipality, told Al Khaleej newspaper that the first park of its kind the Arab world and will include many crocodiles including Nile crocodiles that live in fresh water around the world.

He said the crocodile park will be an environmental reserve providing the best transportation and nutrition conditions, health and follow-up of the crocodiles for breeding and will contribute to the preservation of this species in accordance with the CITES convention to protect endangered animals.