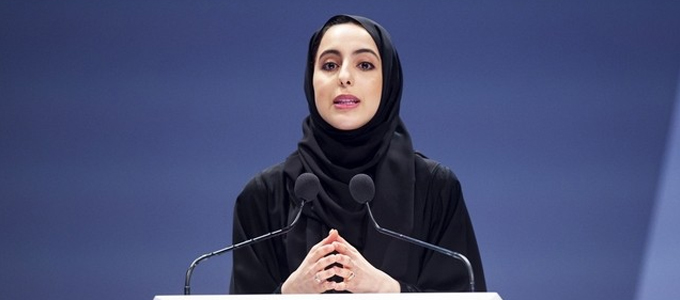 Emirati youth urged to tweet about UAE's values
Shamma Al Mazrui, Minister of State for Youth Affairs, has called on young Emiratis to participate in a programme to help determine the UAE's most important values and principles. Ms Al Mazrui took to Twitter to ask young citizens to take part in the National Programme for the Values of Emirati Youth.

The initiative aims to instil the values of the late Sheikh Zayed in future generations.

"Our young people are looking to the future full of success that cannot be sustained without values," Ms Al Mazrui said, adding the programme is part of the leadership's vision to keep abreast with the UAE's developments and preserve its achievements.

"Together we will disseminate our values... together we will promote these values in various aspects of our lives. The values are the most precious things we possess."

The minister urged young Emiraits to take part using the hashtag #values_youth_Emirates. "Together let us sort out the most important values that we want for our young people, to include them in the activities of the programme," said Ms Al Mazrui.

August 10 is the deadline to send in tweets, reported Wam, the state news agency.