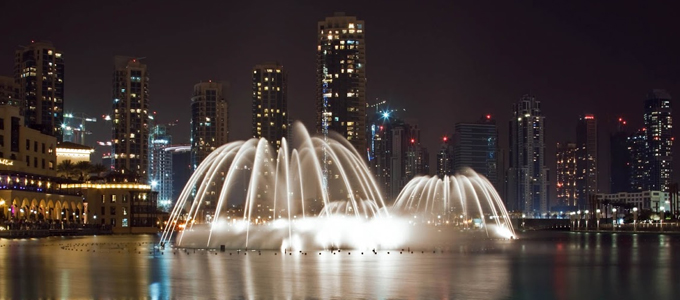 Abra Fountain Rides
The Roads and Transport Authority (RTA) announced the expansion of the abra service to Dubai Fountain Lake by launching the Burj Plaza Station, which will enable more visitors to view the Dubai Fountain shows.

Work is in progress to launch a new station for residents of The Palace Hotel. Mansour Al Falasi, Director of Marine Transport, RTA Public Transport Agency, said: "Launching Burj Plaza Station for electric abra aims to attract more passengers to the abra by providing a superb platform offering them a panoramic view of the fascinating shows of the Dubai Fountain Lake at Burj Khalifa.

"About 478 journeys have been made from the Burj Plaza Station since it launched, serving around 1,565 passengers."

Work is nearing completion on a new marine station to serve guests of The Palace Hotel. The abras operate from 6 pm to 11pm during weekdays. Each abra has a capacity to accommodate seven to nine passengers.

Tickets, which cost Dhs65 per person, are obtainable from the self-service kiosk beside each station.