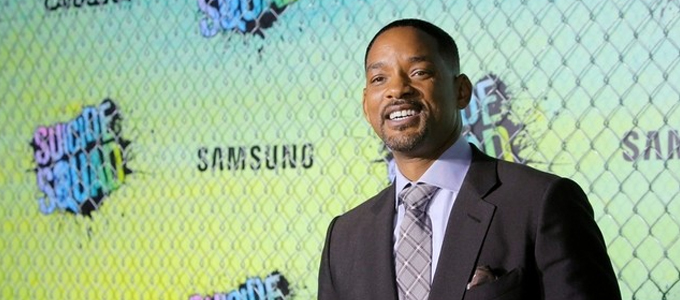 Suicide Squad star Will Smith says Dubai fits his spirit
The actor was on-air with Kris Fade of Virgin Radio's The Kris Fade Showthis morning, effusively declaring his love for Dubai and the UAE.

Smith will be in Dubai on August 7 for a special red-carpet screening of his upcoming DC Comic superhero movie, Suicide Squad.

The actor will be in town to inaugurate the new Virgin Radio Vox Max Cinema at Deira City Centre. The 408-square-metre screen is the largest in the region and can seat about 550 cinemagoers.

In an interview with the station, Smith says Dubai is one of his favourite cities in the world. "My two favourite cities on earth are Dubai and Miami," he tells the hosts of the show.

"That's where I go when I want to have some fun. The way that Dubai dreams is really similar to the way I dream. The ideas of how things should look and how to live, it really fits my spirit."

Regarding the action blockbuster, where he co-stars alongside Jared Leto and Margot Robbie, the 47-year-old superstar says fans should expect an immersive experience.

"The film is funny, there is some action. There will be a couple of spots where you might cry," he says.

"There are tons of explosions and music and colour. The trailers gives you a really good sense of the feeling of the movie. That's a great thing when that happens. They really captured the vibe and the feelings in the trailers, even the posters captured the sense of the movie. I did some movies before where it really didn't fit together and this is a perfect depiction of the movie' feel.