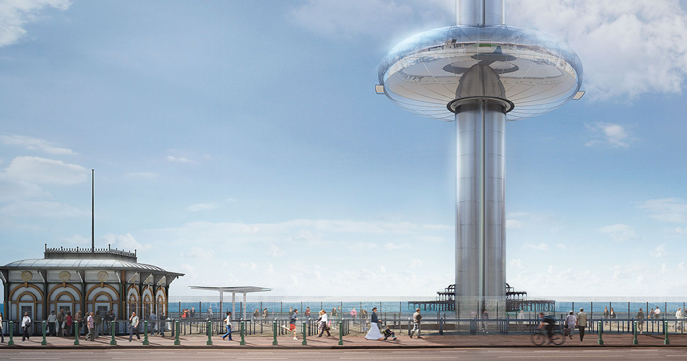 World's Tallest Moving Observation Tower To Open In Brighton
The 162-meter (531-foot) British Airways i360, which opens to the public on August 4, is the world's tallest moving observation tower and also its Guinness record breaking slimmest thanks to a diameter of 3.9 meters (12.8 feet) and a height-to-width ratio of over 40:1.

After airport-style security checks, visitors enter the futuristic glass-and-steel pod and slow glide to a height of 138 meters (453 feet), an experience akin to floating in the air given the 360-degree views out as you walk around the cabin.

Unlike the London Eye, this is not about spotting skyscrapers or monuments (though Brighton's West Pier, Royal Pavilion and many Regency-era squares from above is definitely a novelty.)

This time, it's the way the city meets the countryside; how the intersection between sea and land is brought into relief; and the constant movement of the traffic, clouds, sea and sunlight that inspire awe.