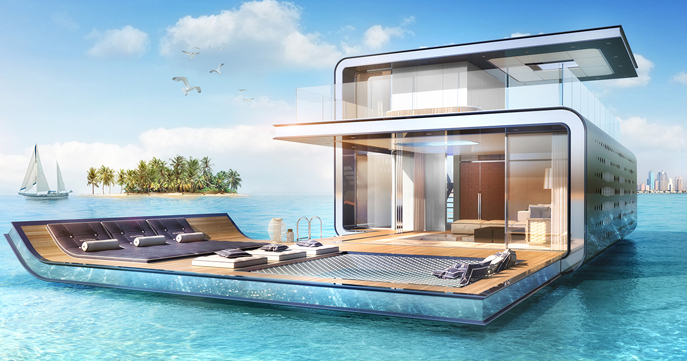 SeaHorse Villa
Real estate development company the Kleindienst Group has decided to build 131 Floating Seahorse Homes on the chain of islands, each being put on the market for a pretty $2.7M.

The three-story homes will consist of a 270-square-foot underwater level with a master bedroom and bathroom, each accompanied by its own private coral garden outside.

The rest of the structure features a floating bed, living room and observation deck.