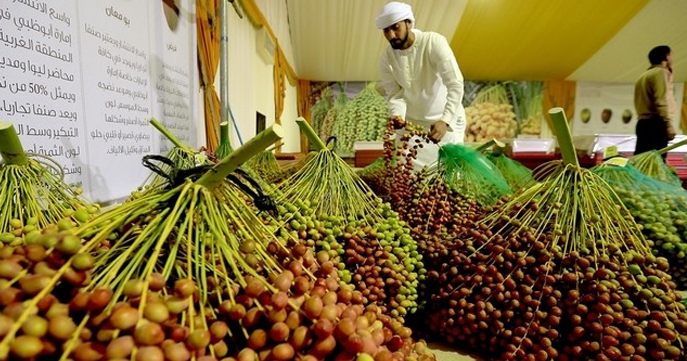 Liwa Date Festival Wraps Up
The Liwa Date Festival 2016 concluded on Saturday under the patronage of Shaikh Mansour Bin Zayed Al Nahyan, Deputy Prime Minister and Minister of Presidential Affairs. The event was organised by the Cultural Programmes and Heritage Festivals Committee in Abu Dhabi.

Over the past 11 days, the festival achieved the vision of the organising committee to make it a magnet for farm owners, lovers of heritage and those interested in agriculture. It was a platform for economic and industrial stimulation and revival of the ancient heritage and traditions through activities and various programmes featured over an area of 20,000 square metres.

The festival has become a tourism hub, which celebrates the Western Region every year. More than 70,000 people visited the festival, including a large number of foreign tourists who came to enjoy UAE heritage.

Obaid Khalfan Al Mazroui, director of the festival, said that the event was evidence of the presence of the late Shaikh Zayed Bin Sultan Al Nahyan, and his memory. He added that the event is a translation of his love for the blessed palm tree.

He stressed that the festival also celebrates the heritage of the UAE in line with the directives of President His Highness Shaikh Khalifa Bin Zayed Al Nahyan and His Highness Shaikh Mohammad Bin Zayed Al Nahyan, Crown Prince of Abu Dhabi and Deputy Supreme Commander of the Armed Forces.